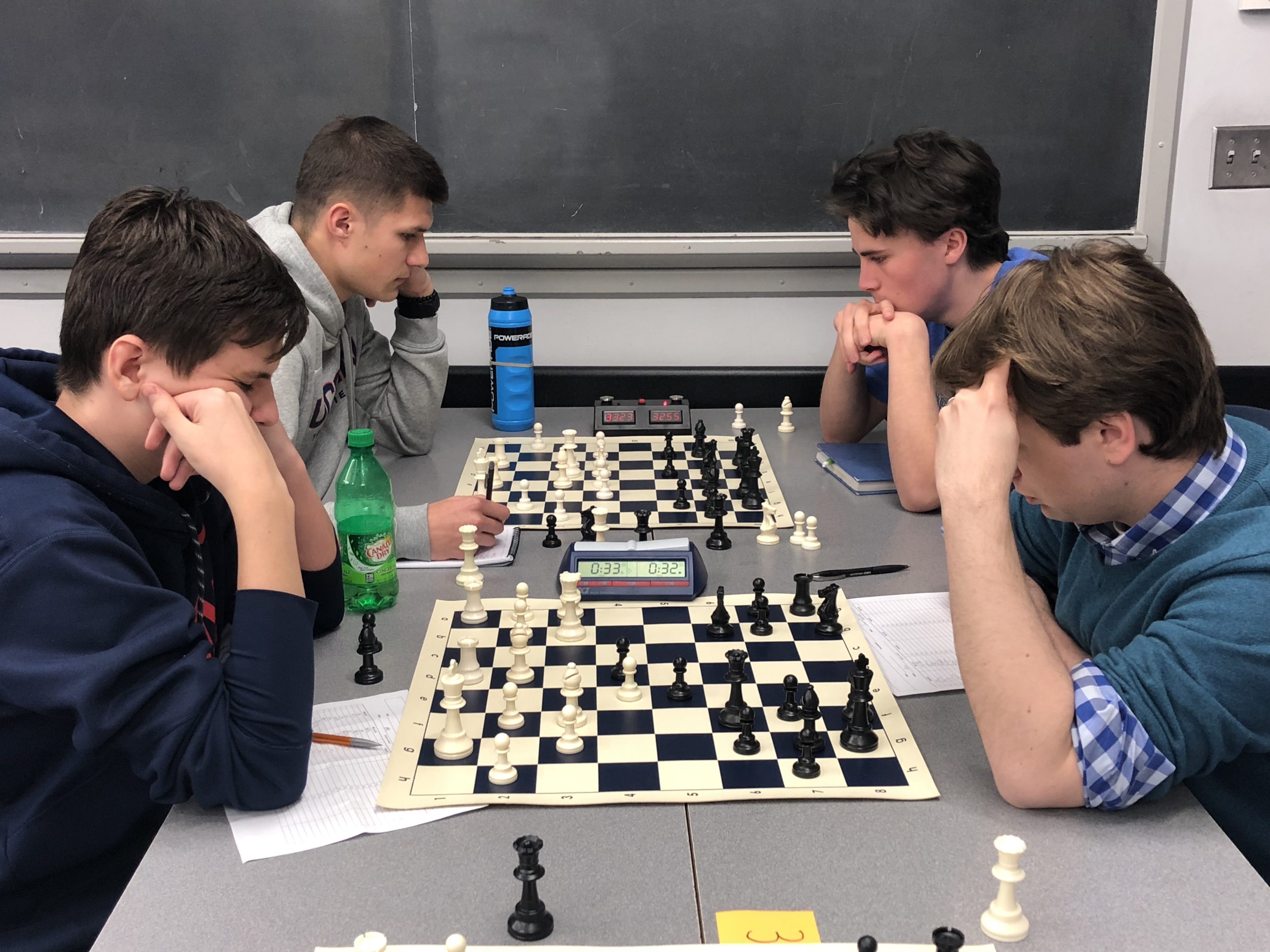 Welcome to the UConn Chess Club!
The old website (https://www.uconnchess.uconn.edu/) is currently in the process of being decommissioned. For visitors who would check this site previously, the information found on it was outdated and we are aware of this.
Moving forward, this website will now serve as the lead website for UConn Chess Club. It is currently under progress and being updated slowly but surely. Most of the information that can be found currently on this website are remnants of the old website that was backed up. For any inquiries about UConn Chess, setting up events, or any general questions, please email the following address found down below:
akhil.george@uconn.edu (please be sure to CC eric.hilhorst@uconn.edu when sending emails)
Spring 2019 Chess Club:
Location -- Castleman room 204
Time -- 8:00 to 9:30/10 PM on Thursdays
News
UConn Hosts K-12 State Chess Championships

On May 21, 2011 a total of 36 students came to the UConn Storrs campus to compete in the Connecticut K-12 High School Chess Championships. This year fielded a diverse array of players, ranging from seasoned National Master Harry Wheeler to first-grader Tyrell Staples. Numerous other elementary and middle school students participated in the tournament […]
New Site Launched

We are proud to announce the launch of our new website. Built on the the university Aurora service, this new version of our site sports a modern look, faster loading times, and works on all mobile and tablet devices.